How can I enable checkbox on the receipt dialog to obtain marketing related messaging on Clover?
1. On your Clover, open Setup app.
2. Go to Payment Receipts and then look for a checkbox Allow customers to opt-in to marketing on emailed receipts (see screenshot below). This is also applicable for text receipts.
3. Enable it.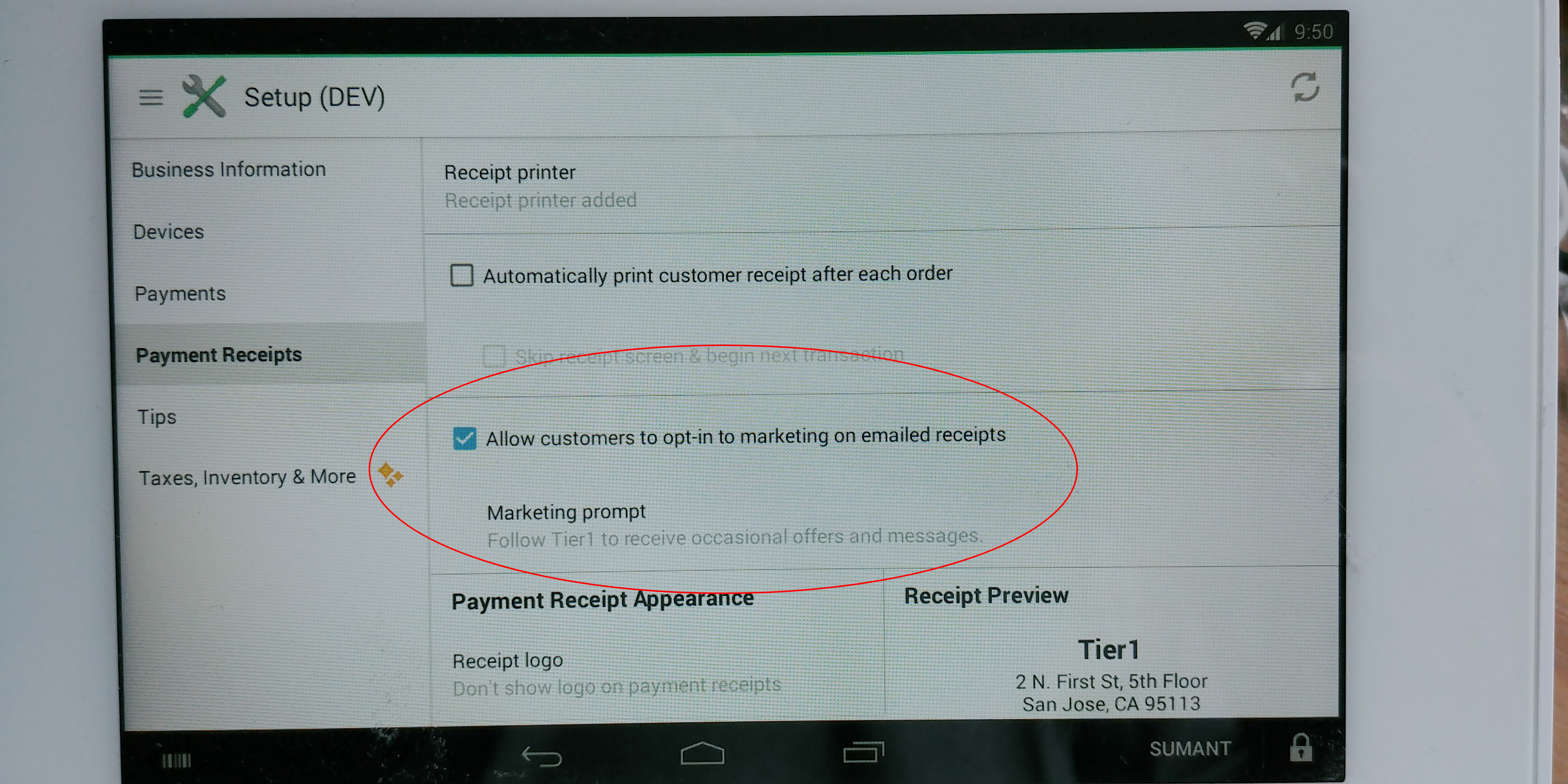 Once you have enabled this, Text Receipt dialog would looks like the following.