How can I customize payment receipts on Clover with instructions to follow my business?
On your Clover Web Dashboard, open Setup app, go to Payment Receipts. Select the options you want to display on payment receipts. If you have installed TextIn app, we encourage you to add the following text on your custom footer:
Send YES to <your SMS long code assigned by TextIn> to subscribe for offers.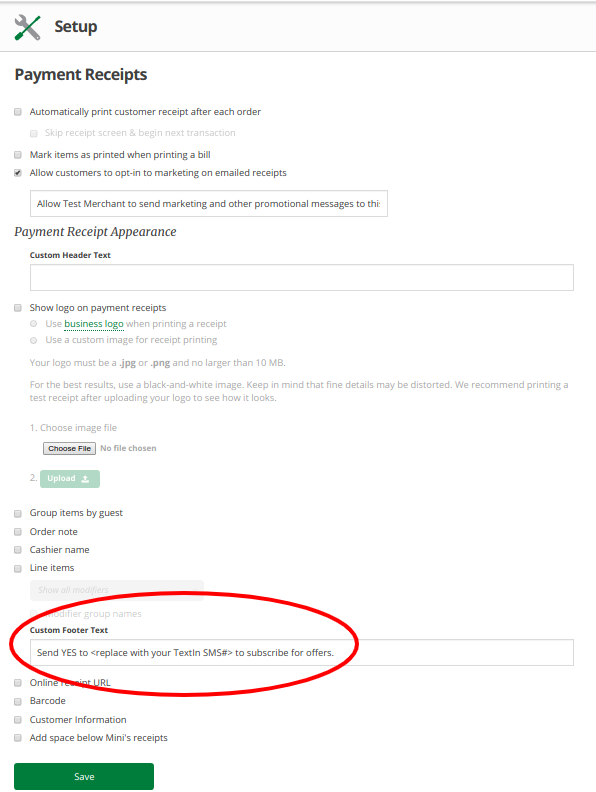 See also: